Last Updated: July 19, 2018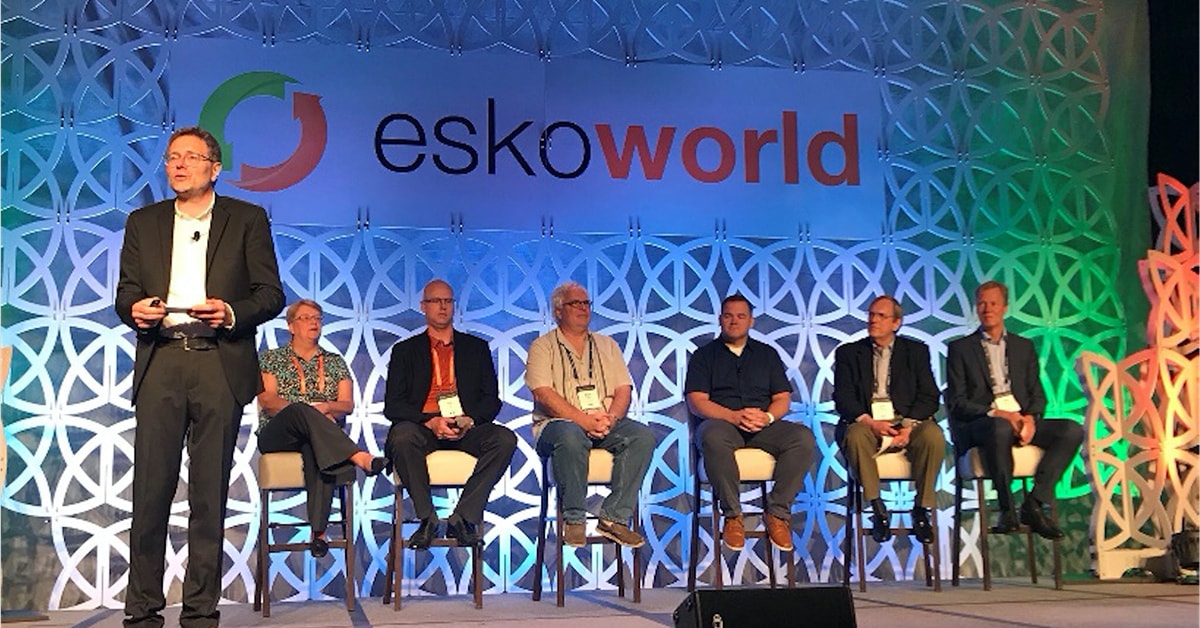 Esko, a global supplier of integrated solutions for packaging, has an annual conference to brief their users on what's new and upcoming for Esko products, including MediaBeacon digital asset management (DAM). The 27th annual Esko World conference was held last month in San Antonio, Texas.
At the event, attendees have the chance to demo new products and have conversations that revolve around packaging technology. This year, Esko invited DAM industry leader David Lipsey to join in the conversation. Maria Jollie, MediaBeacon Marketing Specialist, sat down with David to get his thoughts on attending Esko World for the first time.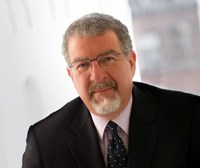 David Lipsey is a well-known industry founder and contributor to DAM projects. He has 20 years of experience in the diversified media and entertainment sectors, including newspapers, trade, education and technical publishing, magazines, commercial printing, syndication services, cable, broadcast, and studio work. He is widely known as an innovative thought leader and speaker on contemporary content issues.
Jollie:
You're a new attendee to Esko World, but definitely not new to the industry. What was your first impression of the event and seeing how Esko tools work together?
Lipsey:
I am a first-time attendee but very conversant of the supply chain aspect of digital assets and metadata and all the things that go into connecting the Esko products so I welcomed the opportunity to see the big picture.
For me, seeing the bigger picture was quite valuable, not only because of the sophistication of the packaging tools, but also how each of the tools that Esko owns and operates can interoperate amongst themselves and with other components of a digital supply chain, reaching and retaining customers who use these products or distribute the packaging assets, or whatever else the end result might be.
Jollie:
Digital assets are an essential part of the packaging process. What stood out to you as new or interesting about packaging technology and processes?
Lipsey:
An observation is the commitment to seeing how innovation across the Esko offerings would work together. The opportunity to see what's been added over the last year, what's coming in the near term, and importantly how they fit together to provide a unified set for users of this software – this stood out to me.
I appreciated that the executive teams from the various lines of business had worked quite clearly on having a unified story and showing a unified opportunity. The chance to see "here's what's new in this particular dimension of packaging, here's what's new in digital asset management, here's what's new in the other component pieces" was helpful.
Jollie:
During the event, Danielle Sauvé presented the digital maturity model for packaging processes. What are your thoughts on this model and how important do you think it is for companies to consider?
Lipsey:
I am one of the co-authors of the digital asset management maturity model, so (the digital maturity model for marketing processes) is an approach to accelerating our collective understanding that I believe in. I was delighted to have seen to the maturity model previous to Esko World and am glad to see it get exposure at Esko World.
The maturity model offers the targeted community a truly unique tool to self-assess, to plan for what's next, and to justify budgets to acquire the people, change processes, and capital expense for the new requisite components to move along the maturity model. There's nothing quite like it to help a company objectively measure how they're doing and plan to move forward.
Jollie:
We tend to talk about DAM from the perspective of creative and marketing users but it really touches many different departments, which is why it's a necessary tool for companies who want to be in a connected state of digital maturity. Do you see an opportunity for DAM to bridge the gap between creative, marketing, and packaging processes?
Lipsey:
Unequivocally. I think it's one of those points along the maturity model that we will see and should expect to see a lot of progress in the coming years. DAM operates in such a central role, but correctly deployed, I believe in a background role as well, helping to either orchestrate or be a component in the orchestration of these workflows working together.
The role of DAM varies from company to company, sometimes it's front and center, sometimes I like to say it's like the boiler in the basement and depending on what hot water you need on what floor, out comes the right assets, and the DAM is operating in the background.
But the centrality of DAM and its ability to contribute dynamically to packaging as well as creative as well as marketing operations is unmatched in the technology stack.
Jollie:
What advice do you have for managers from consumer packaged goods (CPG) companies who are looking for or implementing a DAM as part of their technology stack?
Lipsey:
Esko World serves as a reminder that when undertaking an enterprise DAM project, we need to be broadly inclusive to look at all of the various workflows along a digital media supply chain that can be positively impacted by DAM. This does not mean that DAM does everything, this does not mean DAM is the end of the universe. Although I do think of it often as the center of the universe……
But the constituencies for well managed digital assets are far and wide within CPG companies and attending to that is a best practice for helping our consumer goods reach and nurture the customer journey that they're all on.
Taking a look at the big picture is what I find so promising because these applications do work in tandem with one another and understanding with better luminosity what the bridge is from creative to packaging to marketing to customer service is a win/win for CPG and all companies.
Jollie:
After experiencing the event for yourself, who would you recommend attend the next Esko World?
Lipsey:
Esko World offers an opportunity for every day staff who are involved in packaging, DAM, and the allied sciences to refresh and update their knowledge. Along with that, there is a lot of executive presence and the conversations are tuned to an executive's interests. Executives who are challenged with increasing the impact of their marketing budgets or their operational budgets are well-served by going to Esko World.
Jollie:
How would you sum up the theme of Esko World 2018?
Lipsey: Every CPG company wants to see better yield from their marketing investment. One of the ways in which a likelihood of success can be reinforced is to blend together a maturity model, an innovative supplier of the technologies that support that maturity model, and executives who are more than interested in enhancing their offerings to reach back and meet that goal of seeing those marketing dollars yield better and improving results.
I think that Esko World offers that as a theme and is well-suited towards the thoughtful use of time to attend and participate.