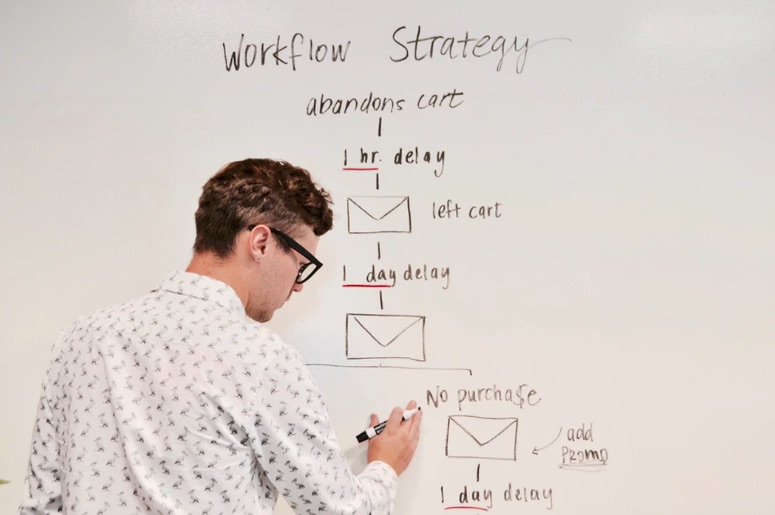 It's safe to say that anytime you can spend less money while still increasing your return on investment (ROI), it's a good thing. It's just like the saying, 'work smarter, not harder,' which is exactly what marketing automation is working towards. That's not to say that using automation in your marketing will make you lazy or will take all of the work out of the job, but it will allow you to avoid spending time on tedious tasks and help manage and organize information about your consumers and their online activities.
If you're trying to kick-off the new year by improving and streamlining your marketing operations, check out these seven tools that can help increase your ROI by automating your marketing to engage the right consumers at the right time.
HubSpot
HubSpot is certainly one of the more popular marketing automation tools on the market today. The most often used feature is email automation to move prospects further down the conversion funnel. The software also makes it easy to create emails without needing to use code. Along with email automation, Hubspot's marketing software can assist you with analytics, landing pages, blogging, SEO, social media, and more.
MobileMonkey
MobileMonkey is a Facebook Messenger marketing platform. It allows you to set up automated lead nurturing activities that include chat blasts, list building, and drip campaigns. It also has chatbot functionality, allowing you to cut down on staffing costs and customer wait times. Facebook messenger has a massive user base so why not tap into it for your marketing? MobileMonkey indicates no marketing channel compares to Messenger in terms of engagement, generation, and CPA.
Zoho Campaigns
Zoho Campaigns is similar to Hubspot's email marketing automation tool. One of the coolest features of Zoho is that it seamlessly connects to other business applications that you may use, including Facebook, SurveyMonkey, Litmus, WordPress, G Suite, and Youtube. Along with the ability to automate email campaigns, Zoho allows you to test and improve your email templates through insightful reports that track opens, clicks, shares, and more.
ActiveCampaign
The four pillars of ActiveCampaign are email marketing, marketing automation, sales and CRM, and messaging. With email marketing software, ActiveCampaign is a tool for creating highly personalized messaging because it can keep track of each contact's interests and preferences. Through their marketing automation, you can set up a welcome series, segment contacts, and create workflow automation for tasks that help your marketing operations run smoothly.
Marketo
Marketo is a favorite software for many large companies. They promise that their software will bring in the right customers, build long-term relationships with consumers, increase your revenue by targeting the hottest prospects, and measure and optimize your marketing programs. When it comes to tracking the most promising prospects, Marketo will identify which customers are most interested and ready to purchase, as well as assign positive and negative scores to customers based on demographics, behavior, and inactivity.
Act-On
Act-On will help you identify the right prospective buyers, understand the progress of your marketing programs and strategies, and assist you in delivering high-quality service to your customers. Act-On's marketing automation software can help track, understand, and respond to digital activity by consumers, build stronger relationships with those consumers, and accelerate the sales funnel.
ExactTarget
While many of these other tools specifically focus on email marketing, ExactTarget goes beyond that and targets mobile app notifications. However, keep in mind that ExactTarget is specifically meant for B2C companies, so if you're B2B, you may want to look elsewhere.
MediaBeacon
Marketing automation tools often need to work with other solutions in your marketing technology stack. MediaBeacon is a digital asset management (DAM) solution where you can store and manage your digital assets like images and videos. When it's time to create or update your automated campaigns, you can easily search and access assets in the DAM to reuse assets or upload new assets and route them through review and approval workflows until they are ready for distribution. To learn more about MediaBeacon and how we can support your marketing automation, contact us.